APRIL 4 - 7, 2013
Ben Avery Shooting Facility
FITA Event Range
Phoenix, Arizona USA
---
For those already planning for 2014......

2014 AAE Arizona Cup has already been selected as a USAT Qualifier and World Archery Americans selected World Ranking Event.

The 2014 event is scheduled for April 3 - 6, 2014.

Come celebrate the 25th Anniversary of the Arizona Cup!

---

The AAE Arizona Cup has been selected as a World Ranking Tournament by World Archery Americas
.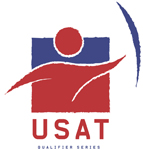 The AAE Arizona Cup has been selected as a USAT Qualifier Series Event by USA Archery. For more information please visit
USA ARCHERY